Mrs Becky St Clair
Nursery Teacher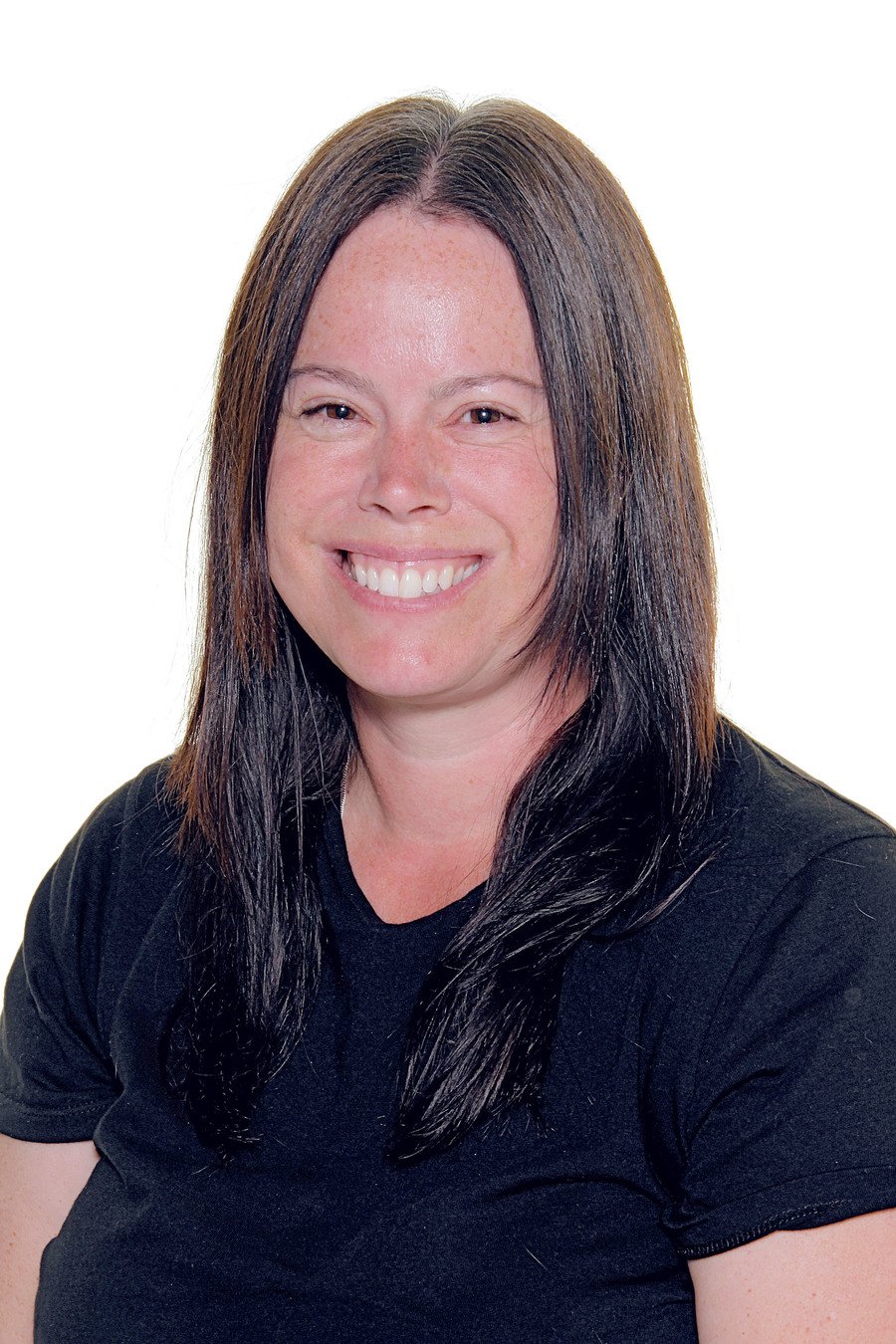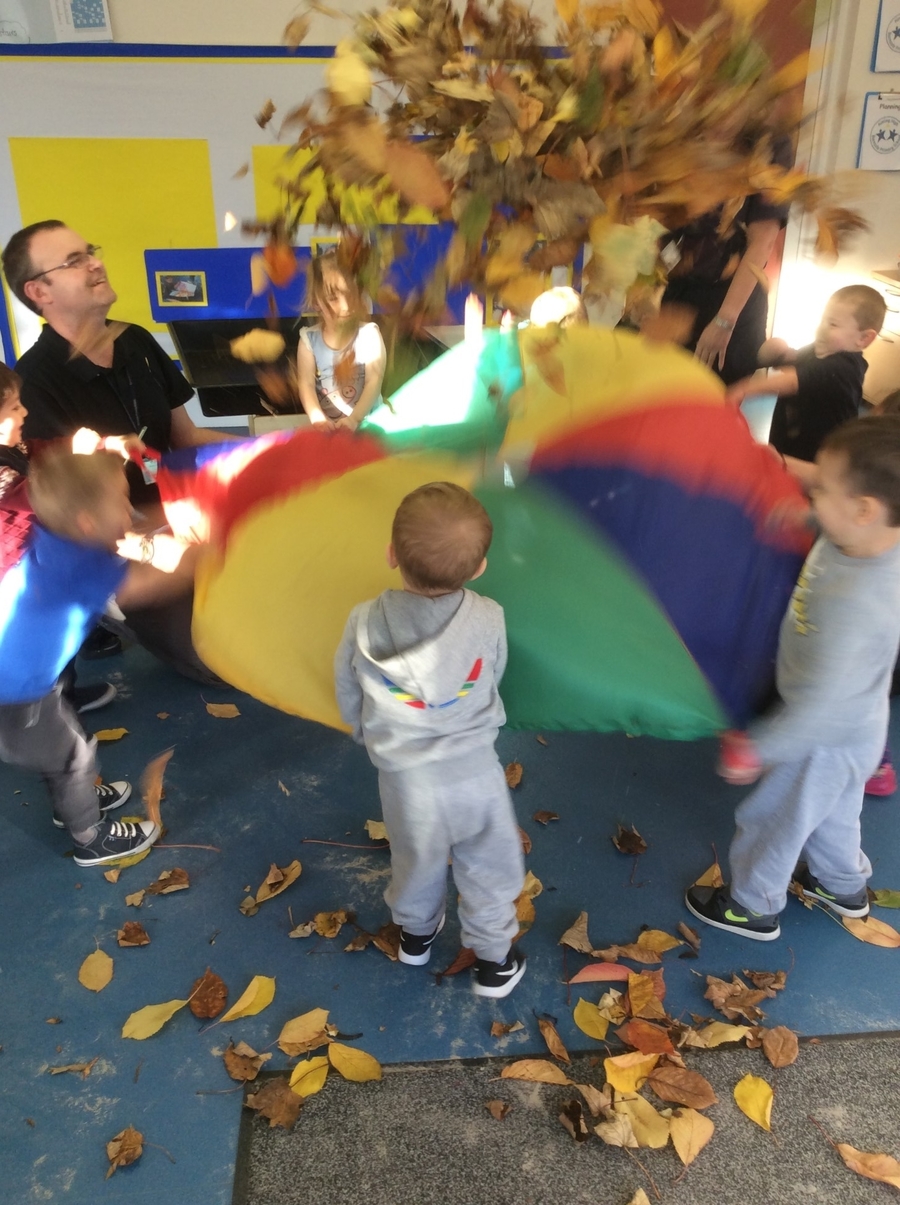 Playing parachute encourages the children to work together and follow instructions to reach a common goal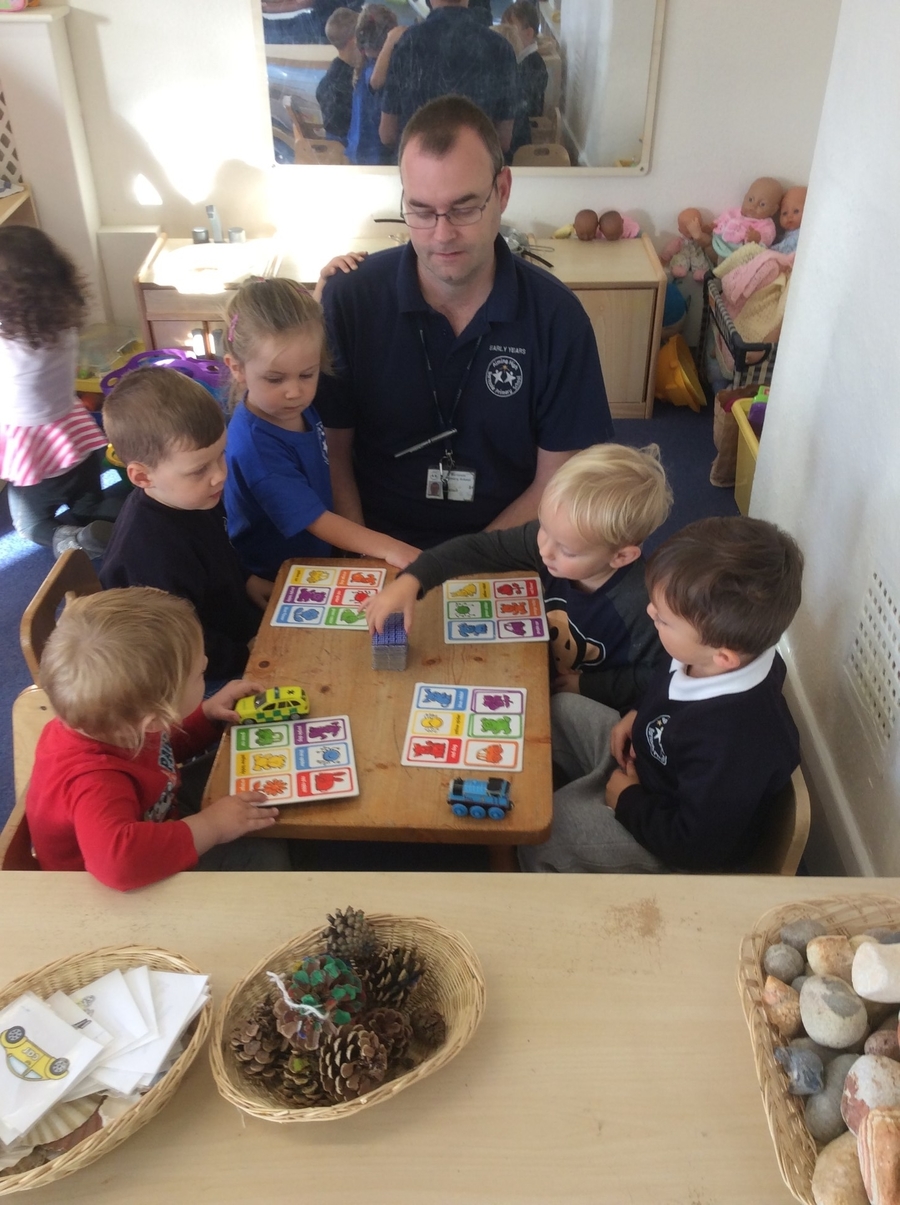 The children learn to take turns and share playing a simple lotto game.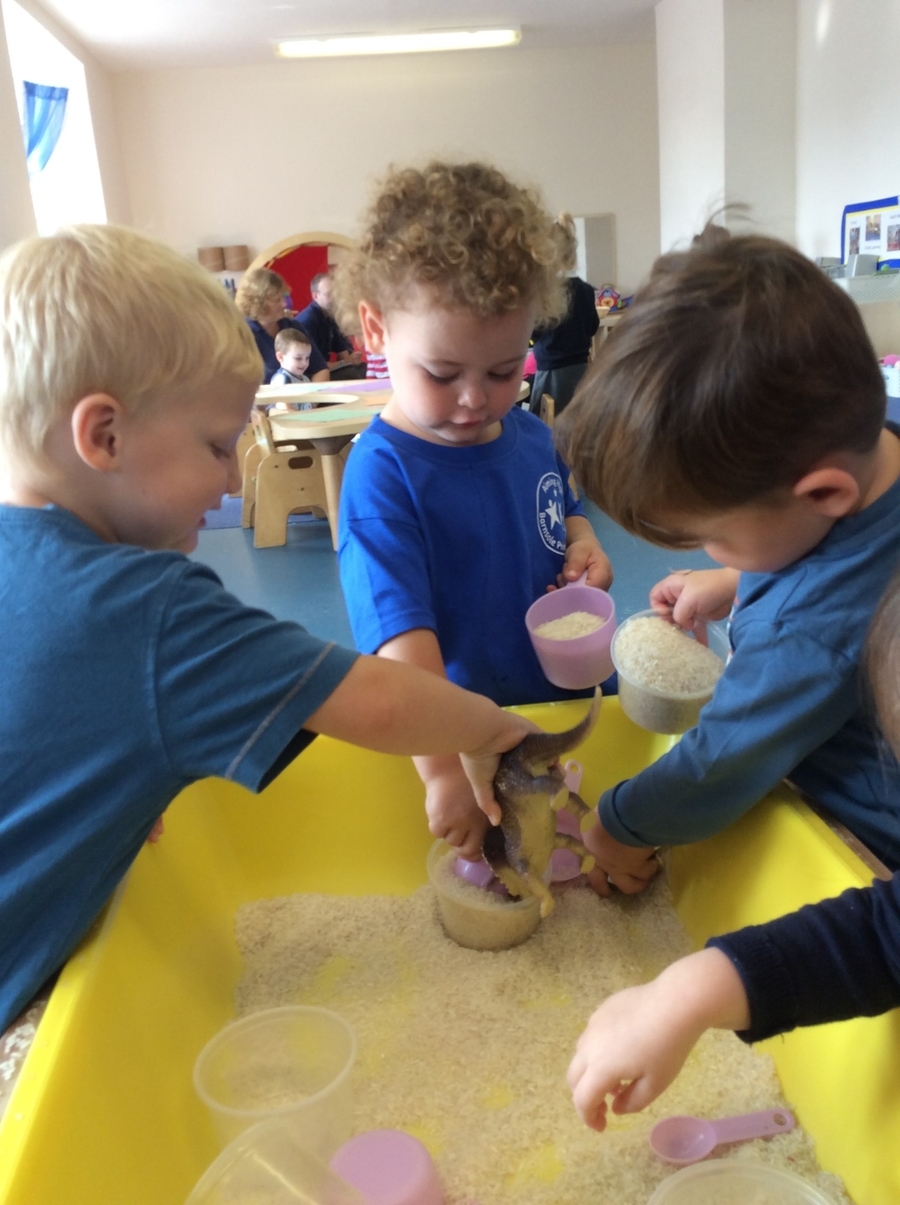 Pouring into and emptying different size containers allow the children to begin to understand volume.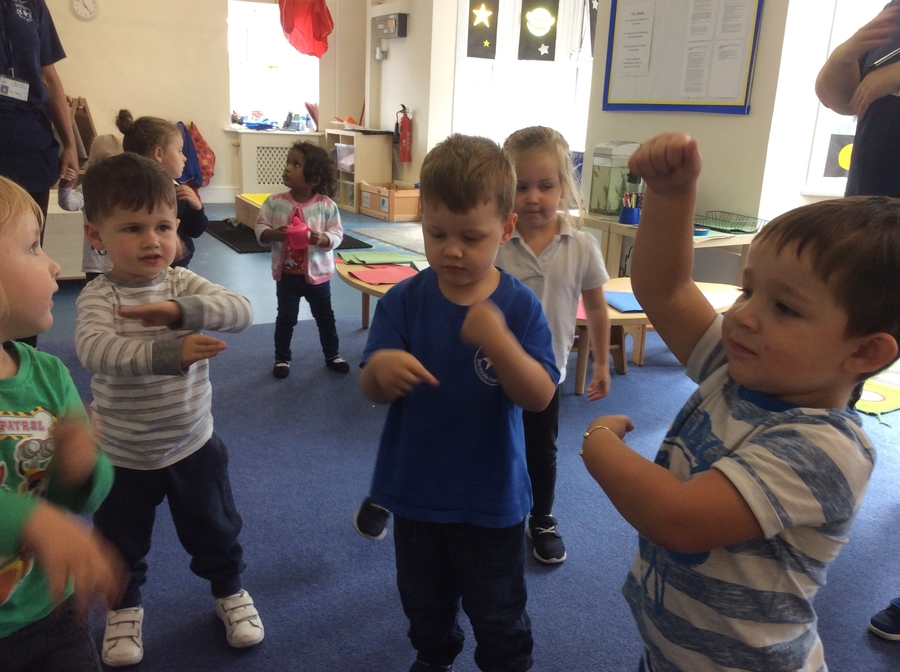 The children were singing and dancing to the wheels on the us. Learning songs helps to develop the children's listening and attention skills. The actions support memory.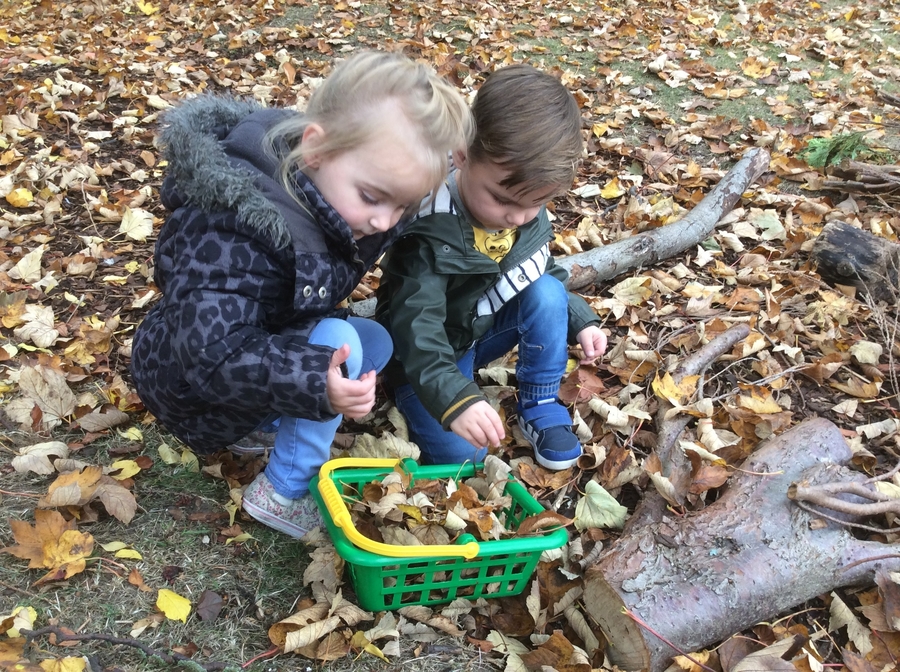 The children were collecting and investigating leaves. This highlights growth and decay and time passing as well as looking at size colour, shape and texture.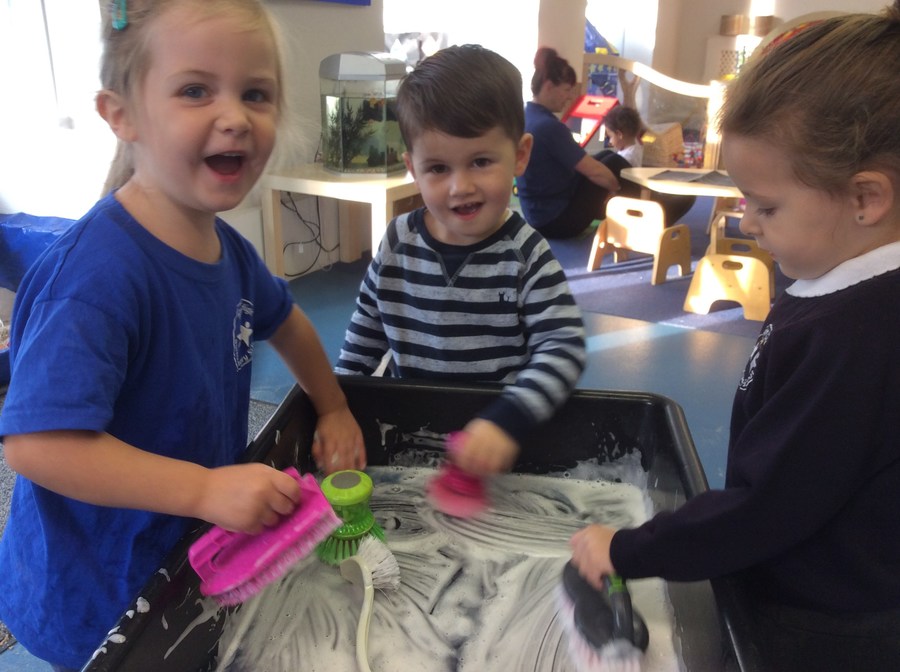 Activities aimed at large circular motions allow the children to develop their gross motor skills down their arms. They require this before they can start to develop their fine motor skills.