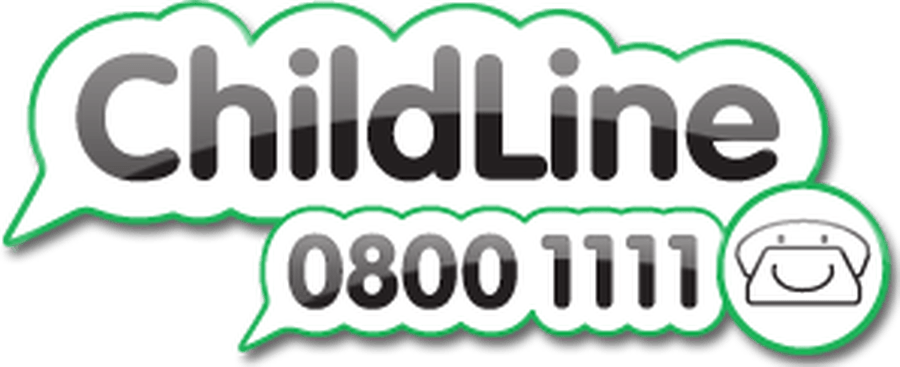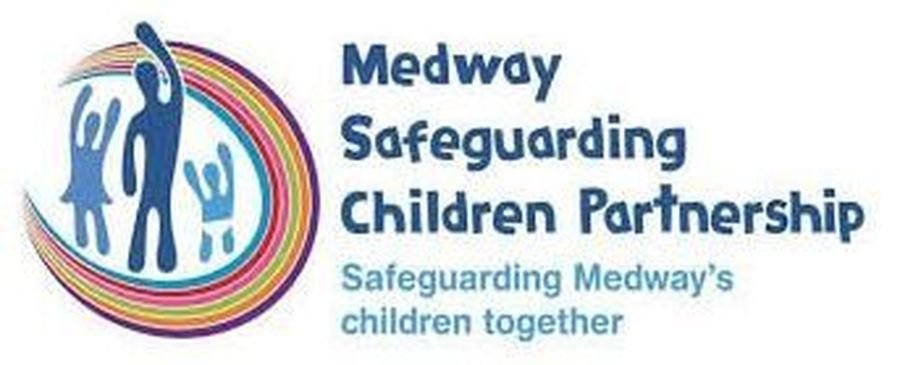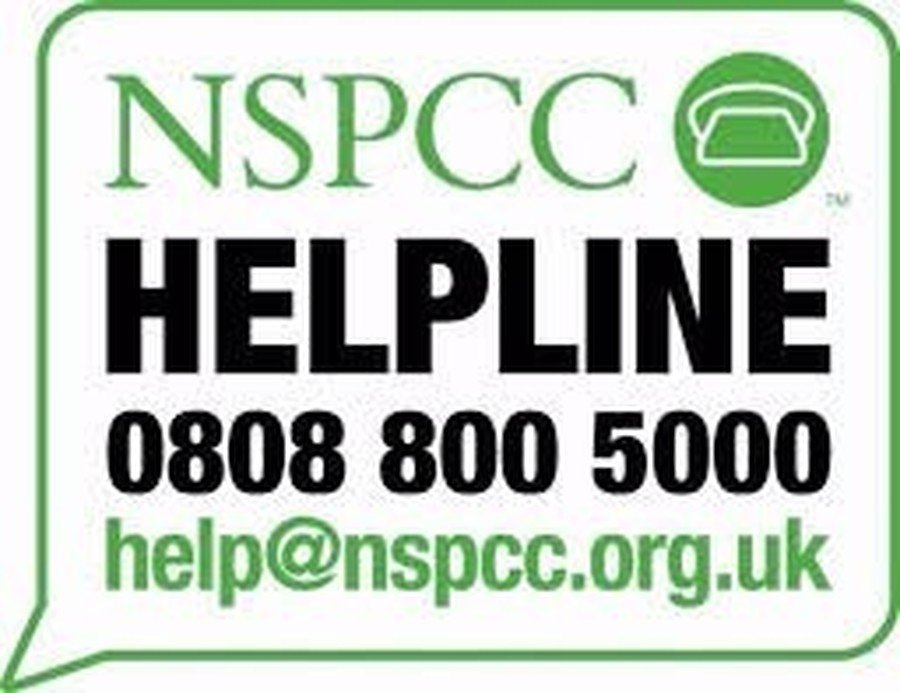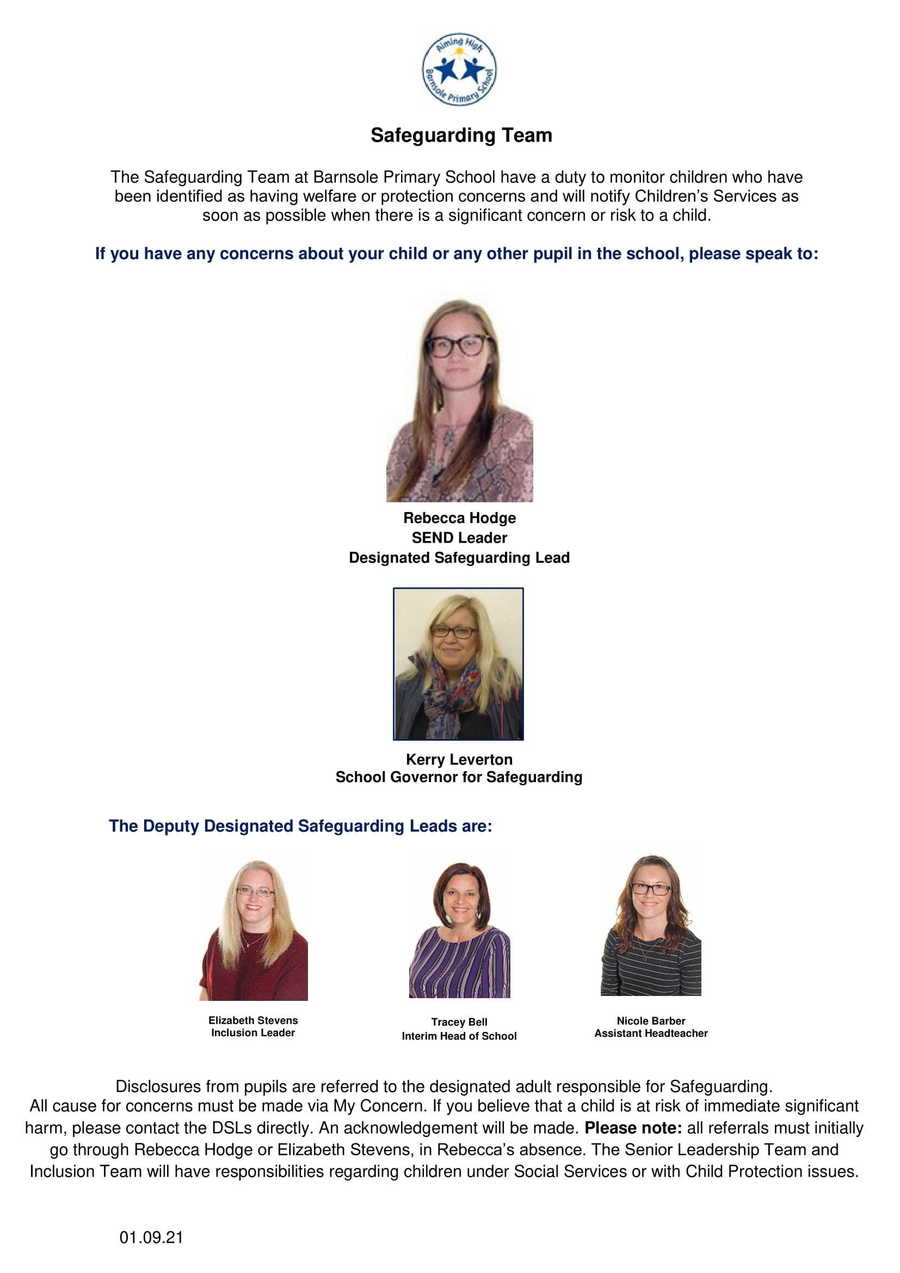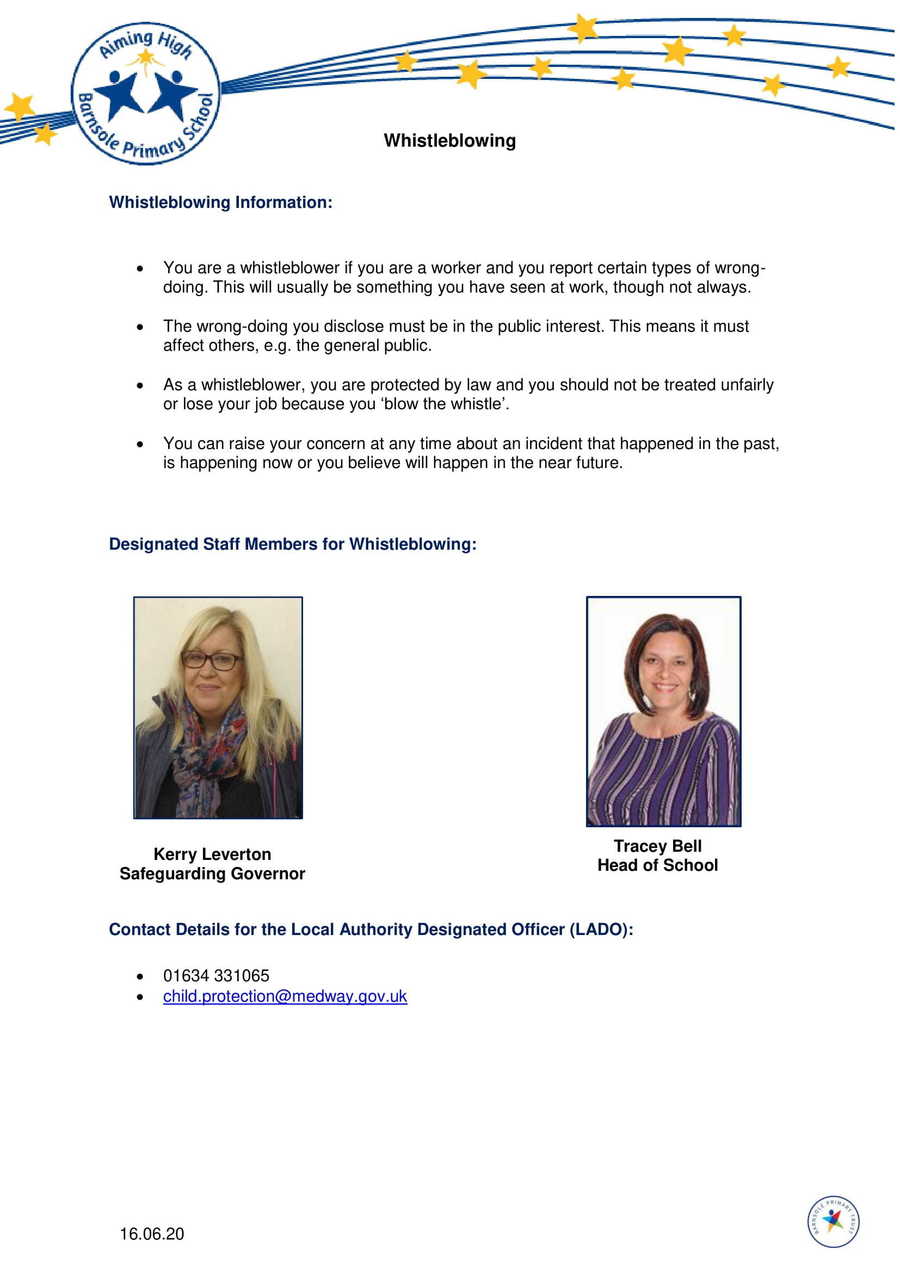 Barnsole Primary School follows and takes account of the relevant Safeguarding Procedures outlined by Medway Safeguarding Children Partnership. We are committed to safeguarding and promoting the well-being and welfare of children and young people, and expects all staff, volunteers and members of the school community to share and contribute to this commitment.
For full details of our safeguarding arrangements please refer to the Safeguarding policy.
If you have any concerns about your child or any other pupil in the school, please speak to Miss R Hodge or one of our designated Safeguarding Staff listed below.
Medway Council: If the child is in immediate danger
In an emergency phone 999.
If you think the child is at immediate risk of harm phone us straightaway:
Monday to Friday from 9am to 5pm on 01634 334 466

out of hours on 03000 419 191
The Difference between Safeguarding and Child Protection
What is the difference between the terms safeguarding and child protection?
In practice, Safeguarding is the policies and practices that schools and Governing Bodies put in place to keep children safe and promote their well-being. This includes everything from the security of the buildings and environment, to the safe recruitment of staff and everything in between.
Child Protection is a term used to describe the activity that is undertaken to protect a specific child or children, who are suffering or liable to suffer significant harm.
Child Protection is just one of many aspects of Safeguarding.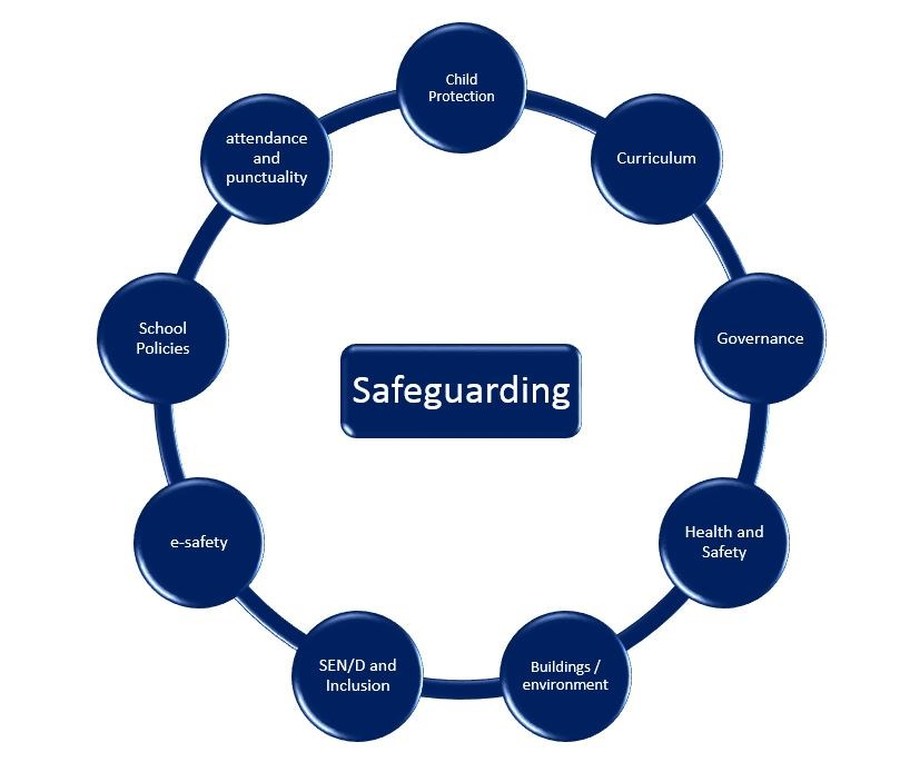 Ways to contact the NSPCC
(The National Society for the Prevention of Cruelty to Children is a charity campaigning and working in child protection in England, Wales, Northern Ireland and the Channel Islands).
Should you need to contact the NSPCC, please ensure the following;
Provide as much information as you can about the child and any concerns you have.

Any details that can assist in identifying the child, such as their name or address.

If you're requesting information, please tell advise what you want it for.
Telephone: 0808 800 5000 TEXT: 88858 Email: help@nspcc.org.uk
The Underwear Rule for Parents
Do You Know About The Underwear Rule?
It's a simple way to have conversations with your child about staying safe.
The NSPCC have created a guide with parents in mind, helping you talk to your 5-11 year old child about their body, and what to do if they're made to feel uncomfortable.
Please click here